Knight Classical represents Laurence Equilbey for worldwide general management.
Artistic Director, accentus choir and Insula orchestra
Artist-in-Association – Grand Théâtre de Provence
"Conductor Laurence Equilbey, with flowing elegance, gives a very spiritual and solemn interpretation of the work…"
Recent & Upcoming Highlights
BBC National Orchestra of Wales
Brussels Philharmonic Orchestra
Camerata Salzburg
Concerto Köln
Göteborgs Symfoniker
Gulbenkian Orchestra
Handel and Haydn Society, Boston
hr-Sinfonieorchester Frankfurt
Opéra de Paris
Orchestre National de Lyon
Orchestre Philharmonique de Strasbourg
Orquestra Simfònica de Barcelona i Nacional de Catalunya
Philharmonia Orchestra
Scottish Chamber Orchestra
Theater an der Wien
Laurence Equilbey is one of the leading French conductors of today, recognized as possessing a distinct artistic vision, with a demanding yet open-minded approach to her art.
Following studies with Nikolaus Harnoncourt, Eric Ericson, Denise Ham, Colin Metters and Jorma Panula, Equilbey first rose to prominence as Founder & Music Director of accentus – an award-winning chamber choir based in Paris. In 2012, with generous support of the Département des Hauts-de-Seine, she then became the Founder & Music Director of the Insula orchestra: a period ensemble devoted to the repertoire of the Classical and pre-Romantic periods (spanning approximately from the music of CPE Bach to the works of Robert Schumann), performed on period instruments.
Together, Equilbey and Insula have garnered exceptional critical acclaim, made numerous recordings, and toured extensively throughout Europe – making their North American debut at the Lincoln Center, New York, in 2018, and currently holding a three- year residency at the Barbican Centre, London. Their joint discography includes recordings for the naïve and Deutsche Grammophon labels, and – since 2017 – Equilbey enjoys an ongoing relationship with Warner Classics/Erato, covering major repertoire by Mozart, Schubert, and Beethoven, amongst others. Further recording projects undertaken by Equilbey have included Comala, recorded with the Danish National Symphony Orchestra & Choir (2017).
Read More
In 2017, Insula became the first Orchestra-in-Residence of La Seine Musicale. This state-of-the-art multi-disciplinary arts venue was designed by renowned architects Shigeru Ban and Jean de Gastines, and is located on the Île Seguin, to the South-West of Paris. In her position as Artistic Director, Equilbey oversees the classical music programming of the 1,150-seater auditorium, including a major international orchestras series.
Beyond her work with Insula, Equilbey's exploration of the symphonic repertoire has brought her to major stages throughout Europe. She works regularly in France, with such leading orchestras as the Orchestre National de Lyon, and Orchestre Philharmonique de Strasbourg. In Europe, recent and forthcoming highlights include the BBC NOW, Brussels Philharmonic, Göteborgs Symfoniker, the Gulbenkian Orchestra, HR-Sinfonieorchester Frankfurt, Orquestra Simfònica de Barcelona i Nacional de Catalunya, and London's Philharmonia Orchestra. In North America, she makes her debut with the Handel and Haydn Society (Boston, MA).
Equilbey is also recognized for her outstanding skill with chamber orchestras, working regularly with such ensembles as the Camerata Salzburg, Kammerphilharmonie Potsdam, Mozarteum Orchester Salzburg, and the Scottish Chamber Orchestra, as well as the period ensembles Akademie für Alte Musik (Berlin) and Concerto Köln. Equilbey is Artist-in-Association of the Grand Théâtre de Provence, and also holds a privileged relationship with the Philharmonie de Paris.
In addition, Equilbey works at the highest levels in the field of opera. With Insula, Equilbey partnered with La Fura dels Baus to create a new and ground-breaking production of Haydn's Creation, touring to the Elbphilharmonie Hamburg, Grand Théâtre de Provence, and Theater an der Wien, amongst others. She also received great critical acclaim for her work on Britten's Albert Herring (Opéra de Rouen- Normandie, Opéra de Paris), the Marie-Agnès Gillot ballet Sous apparence (Opéra de Paris), as well as Reynaldo Hahn's Ciboulette and Gounod's La nonne sanglante (Opéra de Comique).
Equilbey is a champion of contemporary creation, and is renowned for her innovative programming and stage-craft – in particular for bringing new life to canonic works with artistic flair and innovation, with examples including not only the staged production of Haydn's Creation, but also Mozart's Reqiuem and Weber's Der Freischutz.
Laurence Equilbey resides in Paris, where she also holds the positions of Artistic Director and Director of Education at the Department for Young Singers at the Paris Conservatoire.
The Mozart Summer Nights Festival will see Laurence Equilbey make her debut with the Barcelona...
"Equilbey drives a punchy reading of the score and does a fine job at drawing out the felicities and innovations in Weber's orchestration, spooky woodwind and rasping natural horns being especially effective throughout. The disciplined yet flexible Insula orchestra is a real draw."
"Equilbey's approach makes this colorful, atmospheric music come alive."
"Kleiber, Kubelík and Harnoncourt might well find themselves displaced, so firm of conviction is Equilbey's vision, and so exquisitely realised…"
"[Laurence Equilbey] conducted the Gulbenkian Orchestra with energy, without being authoritarian, producing a very beautifully balanced sound."
"Conductor Laurence Equilbey, with flowing elegance, gives a very spiritual and solemn interpretation of the work [Brahms German Requiem], with no hint of pomposity."
"Equilbey likes brisk tempi, but always with room for nuances, atmosphere, variation and warmth. In addition, she structured this one-and-a-half-hour performance as a rounded narrative, with nothing lacking and nothing overpowered. Above all, she kept both instruments and voices in total balance."
"The acoustics of the Seine Musicale are simply excellent […] Insula orchestra played with great vitality throughout. Rarely has Mozart been performed more accurately than by Laurence Equilbey and her splendid musicians."
"This was exactly the inaugural kick the opening needed, and I doubt if anyone in the hall didn't rejoice at the encore of this early (1808) Ode to Joy."
"Equilbey is tough and has vision. One can tell by listening to her recordings of the Brahms Requiem or the "Seven Last Words" by Haydn. With accentus, she favours a flexible and dark sound for the choir and holds all the voices perfectly in balance. The upper voices do not dominate and one can hear very clearly the middle voices and other details; this was also the case in Vienna. Equilbey's trademark is a wonderful amalgam of French and German aesthetics, combining unsentimental clarity and profound feeling."
"[About Gluck's Orfeo Ed Euridice CD] Equilbey and the Insula orchestra are painstaking in their re-creation of Gluck's original sound world: period strings and brass underscore the harshness of Orfeo's isolation where the warmer sound of conventional instruments tends to console. Speeds are brisk, but in veering away from Muti-like solemnity."
"Laurence Equilbey…has at her disposal a very high level ensemble, which shows in Der Freischütz powerful and theatrical sound effects."
"She likes speedy tempi, but always leaves room for nuances, atmosphere, variation and warmth. In addition, she structures this one-and-a-half hour performance as a rounded narrative, which lacked nothing and nothing was overpowered. Above all, she holds the instruments and voices in an unrestrained balance, allowing neither the choir nor the singers to dominate."
"Laurence Equilbey's ensemble, hailing from Paris, showcases the best in period-instrument performance: lithe playing that forces us to sit up and pay attention to long-neglected……works."
"The sound is full-bodied and warm in the new hall. The equilibrium between accentus chorus, founded by Laurence Equilbey, the three soloists and the orchestra is well-balanced. Instrumental and vocal sounds are well blended. Also the sharpness drawn by the conductor is well carried by the acoustics; nothing is forced."
"Equilbey maintained light but effective control over all three pieces, encouraging her orchestra to display its range of colour with skill and confidence."
"The musicians of Insula orchestra, led by conductor Laurence Equilbey, bring out all the nuances in the score with a formal lightness of touch that only serves to magnify the work. Equilbey, in a state of grace, conducts weightlessly, discernibly illustrating the influence of Carl Philip Emmanuel Bach on Haydn's writing."
"Insula Orchestra and Laurence Equilbey gave a very fine concert of music by Schubert, featuring a version of the Unfinished Symphony of a quality that one would like to hear more often.(…) Insula Orchestra, with its transparent timbres, the outstanding quality of its individual musicians, and myriad dynamic variations at its fingertips, literally enchanted the audience at the Metz Arsenal, accustomed to more heavyweight symphony orchestra formats. The size of the main auditorium at the Arsenal in no way impaired the legibility of the immensely subtle interpretation led by Laurence Equilbey, absolutely on top of her game. The quality of the treatment, creating the impression that one was hearing the premiere of a piece that one yet felt one knew by heart, seems to definitively inter the controversy about the need, or otherwise, to play the nineteenth century repertory on period instruments."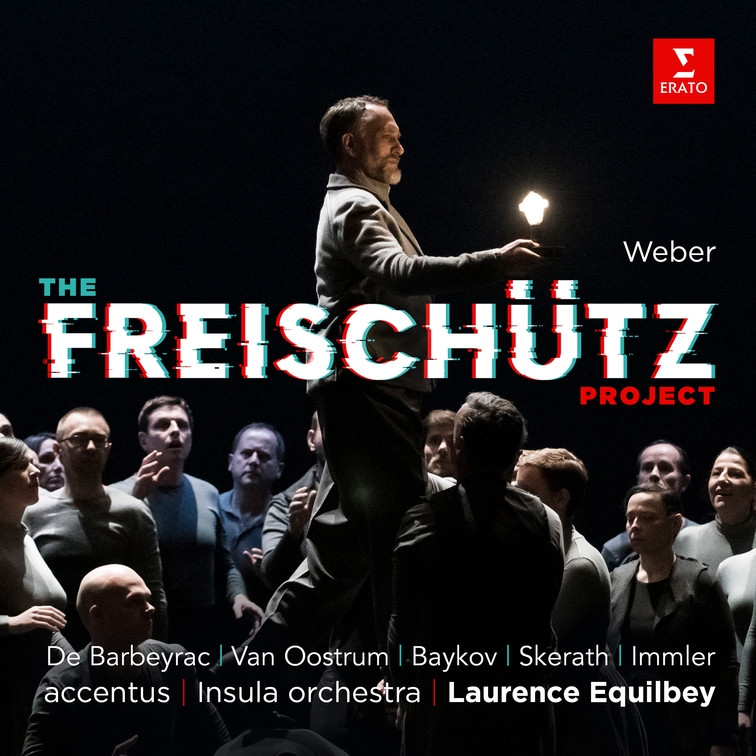 The Freischütz Project
February 2021 on Warner Classics / Erato
Accentus, Insula Orchestra, Stanislas de Barbeyrac, Johanni Van Oostrum, Chiara Skerath, Vladimir Baykov, Christian Immler, Thorsten Grümbel, Daniel Schmutzhard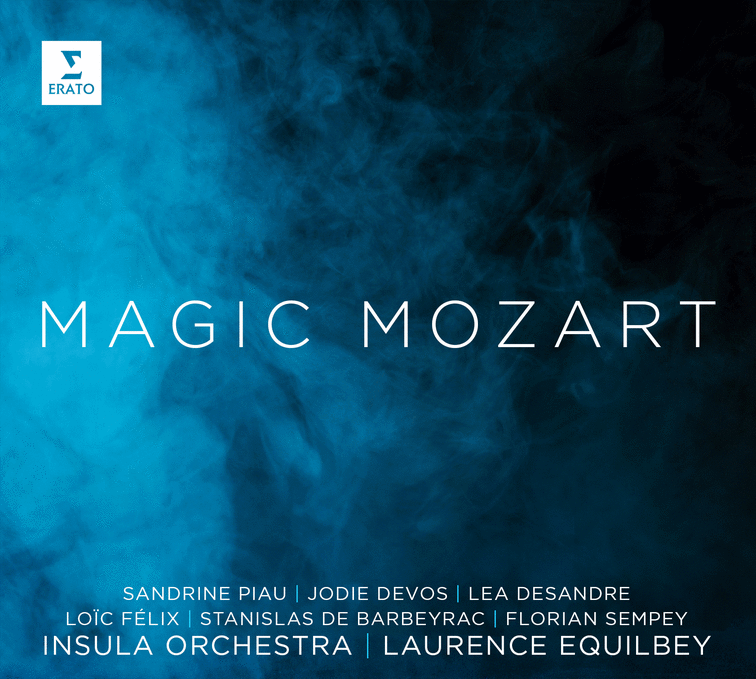 Magic Mozart
18 September 2020 on Warner Classics / Erato
Sandrine Piau, Lea Desandre, Jodie Devos, Loïc Félix, Stanislas de Barbeyrac, Florian Sempey, Insula Orchestra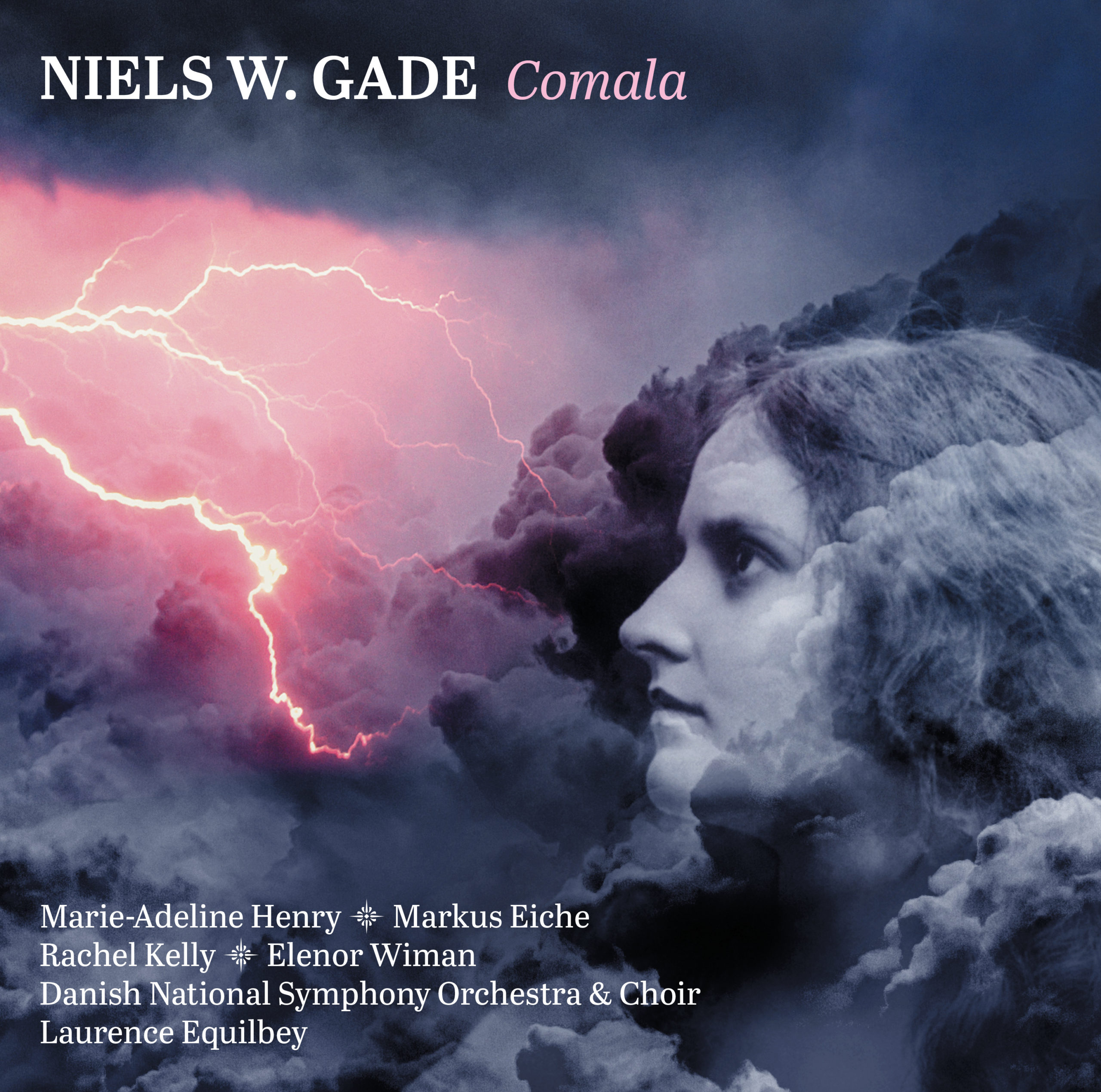 Comala
Released 2017 on Dacapo
Niels Gade (1817-1890), Comala
Danish national Choir
Danish national Symphony Orchestra
Laurence Equilbey, conductor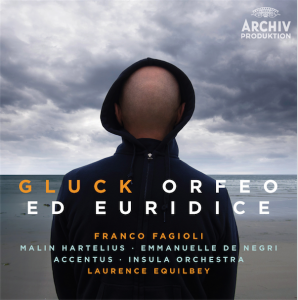 Orfeo ed Euridice
Franco Fagioli, Orfeo
Malin Hartelius, Euridice
Emmanuelle de Negri, Amore
accentus
Insula orchestra
Laurence Equilbey, conductor
Christoph Willibald Gluck (1714-1787)
Orfeo ed Euridice
Version originale de Vienne (1762)
Libretto: Rainero de Calzabigi
Orpheo, highlights of versions for Vienna and Paris (1774)
Deutsche Grammophon (Archiv Produktion)
TRACKLISTING
CD 1: ORPHEO – Highlights of the versions for Vienna (1762) and Paris (1774)
CD 2 & CD 3: Orfeo ed Euridice – original version (vienna 1762)
French release September 18, 2015. International release September 11, 2015.