Knight Classical represents Andris Poga in USA & Canada.
Music Director, Latvian National Symphony Orchestra
Chief Conductor Designate, Stavanger Symphony Orchestra
"Remember the name of Andris Poga. He will continue to impress us."
Recent & Upcoming Highlights
Danish National Symphony Orchestra
Deutsches Symphonie-Orchester Berlin
Gewandhausorchester Leipzig
Hong Kong Philharmonic Orchestra
Munich Philharmonic Orchestra
NDR Elbphilharmonie Orchester Hamburg
NHK Symphony Orchestra Tokyo
Orchestra Sinfonica Nazionale della RAI Turin
Orchestre National de France
Royal Philharmonic Orchestra
St. Petersburg Philharmonic Orchestra
SWR Sinfonieorchester Stuttgart
Tonhalle-Orchester Zürich
WDR Sinfonieorchester Köln
Wiener Symphoniker
A highly respected and swiftly rising star on the international stage, Andris Poga is widely praised for his "outstanding technique" (Le Figaro), and his "precision, serenity, and elegance" as a conductor (ResMusica) .
Following studies in Latvia and Vienna, Poga first burst on to the international scene in 2010, when he took First Prize at the Evgeny Svetlanov International Conducting Competition, Paris.  From there, he went on to become the Assistant Conductor at two of the world's most prestigious orchestras: the Orchestre de Paris (2011-2014), where he worked closely with Music Director Paavo Järvi, and the Boston Symphony Orchestra (2012-2014).
Read More
Since then, Poga's career has only continued its brilliant upward trajectory.  He obtained his first Music Directorship (of the Latvian National Symphony Orchestra) in 2013 – a position he still holds to this day.  Throughout his tenure the LNSO, Poga has been praised for his unique ability to reveal the piercing truth of music – a skill he displays with outstanding technical prowess and artistic finesse in concerts that completely absorb audiences, drawing them deep into a fiery and expansive sound world rarely heard in the 21st century.
As well as possessing an diverse and extensive repertoire, Poga is a passionate champion of the music of his homeland.  To that end, with the Latvian National Symphony Orchestra he has committed to record an impressive number of works by underrepresented Latvian composers, such as Volfgangs Dārziņš, Jānis Ivanovs, Juris Karlsons (Skani), and Tlivaldis eni (Ondine) – all to exceptional critical acclaim.
In addition to his position with the LNSO, in 2019 Poga was announced as Chief Conductor Designate of the Stavanger Symphony Orchestra, Norway.  He is due to take on the role of Chief Conductor at the start of the 2021/2022 season, for an initial three-year term.
As a guest conductor, Poga works regularly with the leading orchestras of Europe – including Danish National Symphony, Orchestra Sinfonica Nazionale della RAI Turin, Orchestre National de France, Oslo Philharmonic, Royal Philharmonic Orchestra, and the St. Petersburg Philharmonic Orchestra – and also leads extensive touring  projects, such as with the Orchestre Philharmonique de Radio-France and Evgeny Kissin.  In the Far East, his star is also rising swiftly, with recent and forthcoming highlights including visits to such orchestras as the Hong Kong Philharmonic, NHK Symphony Orchestra Tokyo, Shanghai Symphony, and the Sydney Symphony Orchestra.
Additionally, Poga enjoys a particularly strong profile in the Germany, Austria, and Switzerland.  Amongst the many orchestras with whom he enjoys an ongoing relationship in these territories are the Deutsches Symphonie-Orchester Berlin, Dresdner Philharmonie, Gewandhaus-Orchester Leipzig, Munich Philharmonic Orchestra, NDR Elbphilharmonie Orchester Hamburg, SWR Sinfonieorchester Stuttgart, Tonhalle-Orchester Zürich, WDR Sinfonieorchester Köln, and the Wiener Symphoniker.
Born in Riga in 1980, Poga studied the trumpet and conducting at the Jāzeps Vītols Latvian Academy of Music.  He went on to undertake postgraduate studies in conducting at the Universität für Musik und darstellende Kunst Wien, and a degree in Philosophy from the University of Latvia.
When not travelling, Andris Poga spends his time at home in Riga, Latvia.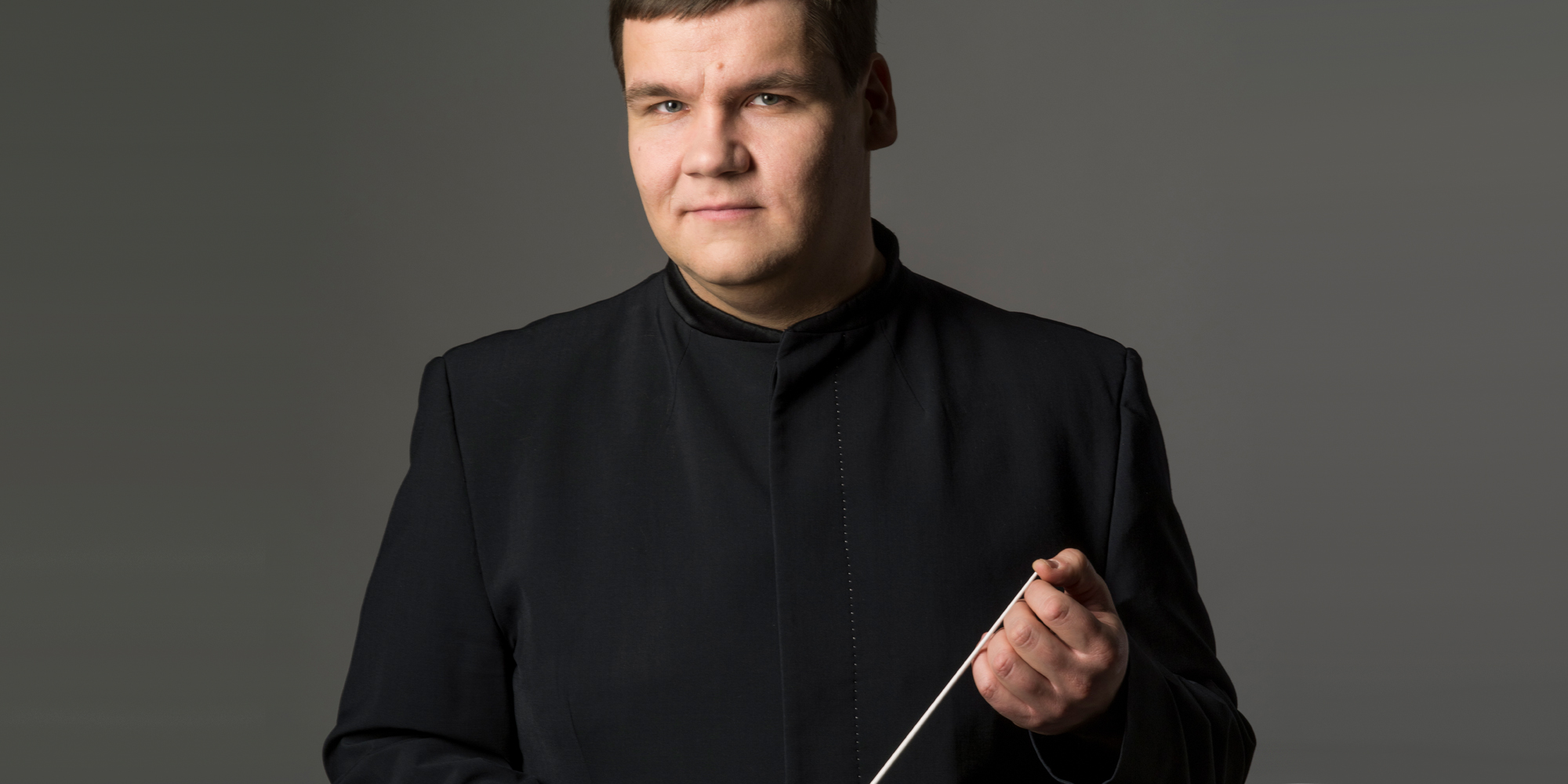 Knight Classical is delighted to announce the addition of celebrated Latvian conductor Andris Poga...
"Andris Poga leads his troops with precision, serenity, and elegance. His heartbreakingly resonant interpretation completely absorbs the hall, drawing the audience deep into the dark colours of mourning."
"Shostakovich's First Symphony shines with cruel beauty and blinding clarity. Andris Poga does not polish any angle, does not suggest any drama – he simply strips the violent truth of this revolutionary fire that can only carry us away."
"Andris Poga achieved a lightness and transparency in Mozart worthy of any period-instrument performance, followed by a satisfying Brahmsian fullness, favouring warmth and colour over musical drama."
"Under the baton of Latvian conductor Andris Poga, the orchestra was impressive – wonderfully expansive and unhurried."
"Remember the name of Andris Poga. He will continue to impress us."
"Andris Poga displayed a natural, overwhelming presence, with an outstanding technique, a fantastic arm, and tireless energy."
"Tchaikovsky's Fourth Symphony rang out. Outstandingly conducted by Andris Poga, it became a fiery quest in which terror and exaltation underpinned the relentless march of destiny."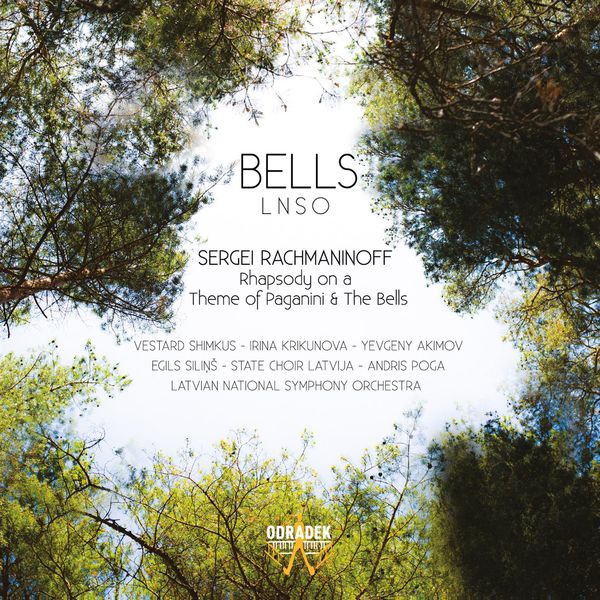 Bells
Released 2016 on Odradek Records
Latvian National Symphony Orchestra
Born in 1906: Darzins, Ivanovs
Released 2017 on Skani
Latvian National Symphony Orchestra
Ivanovs, Karlsons: 1945
Released 2019 on Skani
Latvian National Symphony Orchestra
Kenins: Symphony No. 1
Released 2020 on Ondine
Latvian National Symphony Orchestra