Music Director, Belgian National Orchestra
"So absolute was his control that he held the whole auditorium in suspended silence"
American Conductor Hugh Wolff is a musical firebrand – he inspires with his unique combination of unstoppable energy, bringing a searing intelligence and elegant technique that makes every performance truly special. After studies with Messiaen in Paris and Leon Fleisher at the Peabody Conservatory, Wolff began his career assisting Rostropovich at the National Symphony Orchestra, later holding positions with the New Jersey Symphony (1986-1993) and the Saint Paul Chamber Orchestra (1988-2000).  From 1997 until 2006, he was Principal Conductor of the Frankfurt Radio Symphony Orchestra, and most recently at the Belgian National Orchestra where he is the current Music Director.
Wolff remains a regular guest conductor with the leading orchestras of Europe, North America, the Far East, and Australia.
Three-time Grammy nominated conductor, Hugh Wolff, is a musical firebrand bringing to the podium performances that are compelling and energetic. He has appeared with all the major American orchestras including those of Chicago, New York, Boston, Philadelphia, Los Angeles, San Francisco and Cleveland. Much in demand in Europe, where he has conducted the London Symphony, the Philharmonia, the City of Birmingham Symphony, the Orchestre National de France, Leipzig Gewandhaus, Czech Philharmonic, Israel Philharmonic, Bavarian and Berlin Radio Orchestras, Wolff is a regular guest conductor with orchestras in Canada, Japan, Korea, Scandinavia and Australia. He works frequently at summer music festivals including Aspen, Tanglewood and Ravinia.
Hugh Wolff is the Music Director of the Belgian National Orchestra since September 2017. Between 1997 and 2006 he was principal conductor of the Frankfurt Radio Orchestra with whom he maintains a close relationship. They have toured Europe, Japan and China together and appeared at the Salzburg Festival. Wolff was principal conductor and then music director of the Saint Paul Chamber Orchestra (1988-2000), with whom he recorded twenty discs and toured the United States, Europe, Japan and the Far East. Of this partnership, the New York Times wrote: "the Saint Paul Chamber Orchestra, under the direction of Hugh Wolff, has developed an effortlessly polished sound…Wolff shapes his interpretations with impeccable taste."
Read More
A conductor whose interests span from baroque performance practice to the championing of new works, Wolff was music director of the New Jersey Symphony (1986-1993) and Chicago's Grant Park Music Festival (1994-1997). He began his professional career in 1979 as associate conductor of the National Symphony Orchestra under Mstislav Rostropovich.
Wolff's vast discography includes a complete set of Beethoven symphonies with the Frankfurt Radio Orchestra, music from the baroque to the present with the Saint Paul Chamber Orchestra, and new works of John Corigliano, Brett Dean, John Harbison, Aaron Jay Kernis and Mark-Anthony Turnage. He has collaborated on CD with Mstislav Rostropovich, Yo-Yo Ma, Joshua Bell, Hilary Hahn, Edgar Meyer, Dawn Upshaw, Jennifer Larmore, Jean-Yves Thibaudet and jazz guitarist John Scofield. Three times nominated for a Grammy Award, Wolff won the 2001 Cannes Classical Award.
Born in Paris to American parents, Wolff spent his early years in London and Washington DC. He studied piano with Leon Fleisher and composition with George Crumb. After graduating from Harvard College in 1975, Wolff won a fellowship to study conducting with Charles Bruck and composition with Olivier Messiaen in Paris. He returned to the United States to continue piano studies with Fleisher at the Peabody Institute. Throughout his career, Wolff has performed as a pianist in chamber music with orchestral colleagues and guest soloists. In addition to his performing career, Wolff holds the Stanford and Norma Jean Calderwood Director of Orchestras chair at New England Conservatory where he is in charge of four orchestras and teaches graduate students in orchestral conducting.
Recent highlights include return invitations to Tonkünstler-Orchester, Atlanta Symphony Orchestra, National Symphony Orchestra Washington, Minnesota Orchestra, New Japan Philharmonic, Seoul Philharmonic, Orchestre de Chambre de Lausanne and Frankfurt Radio Symphony Orchestra.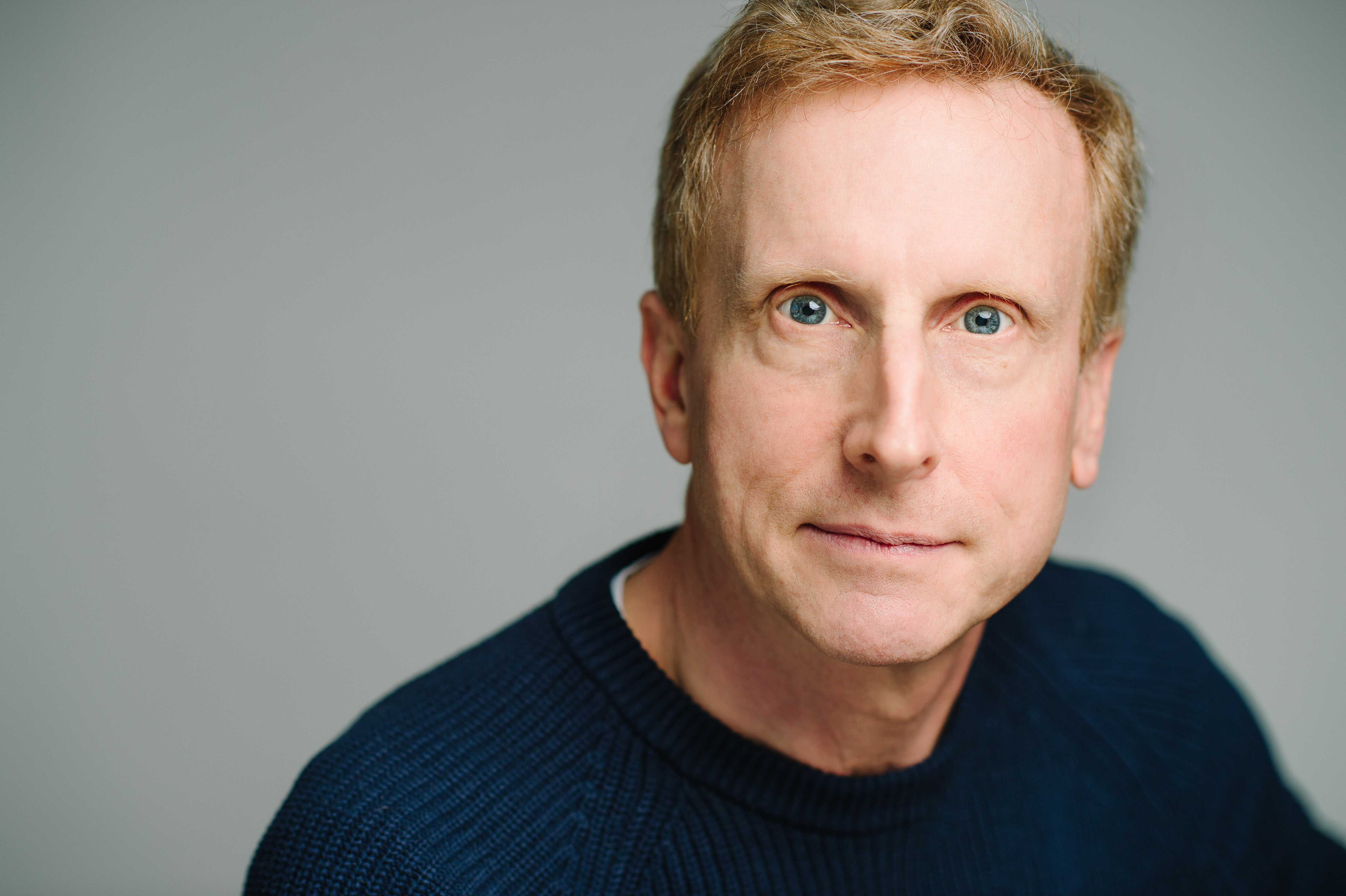 Hugh Wolff makes his return to the Aspen Music Festival next week, conducting the Aspen...
"From the beginning of Beethoven's overture to his ballet The Creatures of Prometheus, the vital spirit and basis of Wolff's interpretation could be keenly felt through sharp sonic contrasts. And in Beethoven's Pastoral Symphony – as Wolff interpreted it – strongly nuanced expressions and tempi, between the idyllic and the stormiest of passages, helped paint the programmatic pulse of the music."
"In The Creatures of Prometheus Overture and the Pastoral 6th Symphony, Wolff confirms his individual approach to Beethoven."
"Mr. Wolff and his young charges closed the concert with a bang-up performance of Shostakovich's Symphony No. 6. The Presto finale, with the young players reveling in the thrill of collective virtuosity, was sheer joy."
"[The] gifted and important American conductor…led a splendid program with playing to match by the CSO…Conducting without a score (as he did the Haydn), Wolff found all the complexity in Shostakovich's score, from the fife-and-drum-like Allegro – a caricature of the victorious Stalin (kudos to piccoloist Joan Voorhees) – to the sorrowful slow movement."
"Wolff's Shostakovich 10 was powerful, three-dimensional and devastating, and the Atlanta Symphony blossomed by his approach. Much of the opening movement builds to an unbearable tension. Wolff paced it tautly and meaningfully, with understated authority. When the music finally crossed that emotional threshold and plummeted into some dark netherworld of a broken psyche, Wolff did not, would not, relent… Credit Wolff with delivering the crucial essence of a harrowing masterpiece of the 20th century."
"From the first performance of the complete work in 1935… [Walton Symphony No.1] gained a reputation for being devilishly difficult due to its complex rhythms, intricate textures and taut, constantly evolving themes. Hugh Wolff and the Sydney Symphony Orchestra triumphantly surmounted its challenges with a gripping and inspirational interpretation…. Wolff's textural clarity unravelled the densely interwoven lines to reveal a wealth of detail… shrewdly combined with expressive freedom and spontaneity… Every time he visits Sydney, Wolff gives performances that stimulate and excite in equal measure. I hope we'll see him again."
"Wolff stays always at the heart of the music; it was a pleasure to hear music so ably shaped… Wolff kept a brisk but unobtrusive pace, barely pausing between movements yet never leaving any question where in the piece one was; the longest rest came in the moments before the final coda, and so absolute was his control by then that he held the whole auditorium in suspended silence."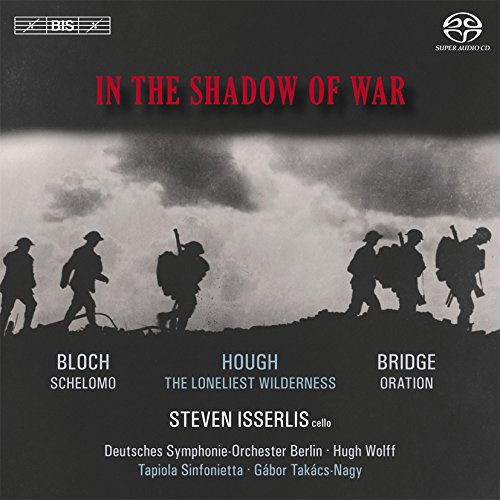 In The Shadow Of War
Released February 2013 on BIS Records
Conductor: Hugh Wolff, Gábor Takács-Nagy
Composer: Ernest Bloch, Frank Bridge, Stephen Hough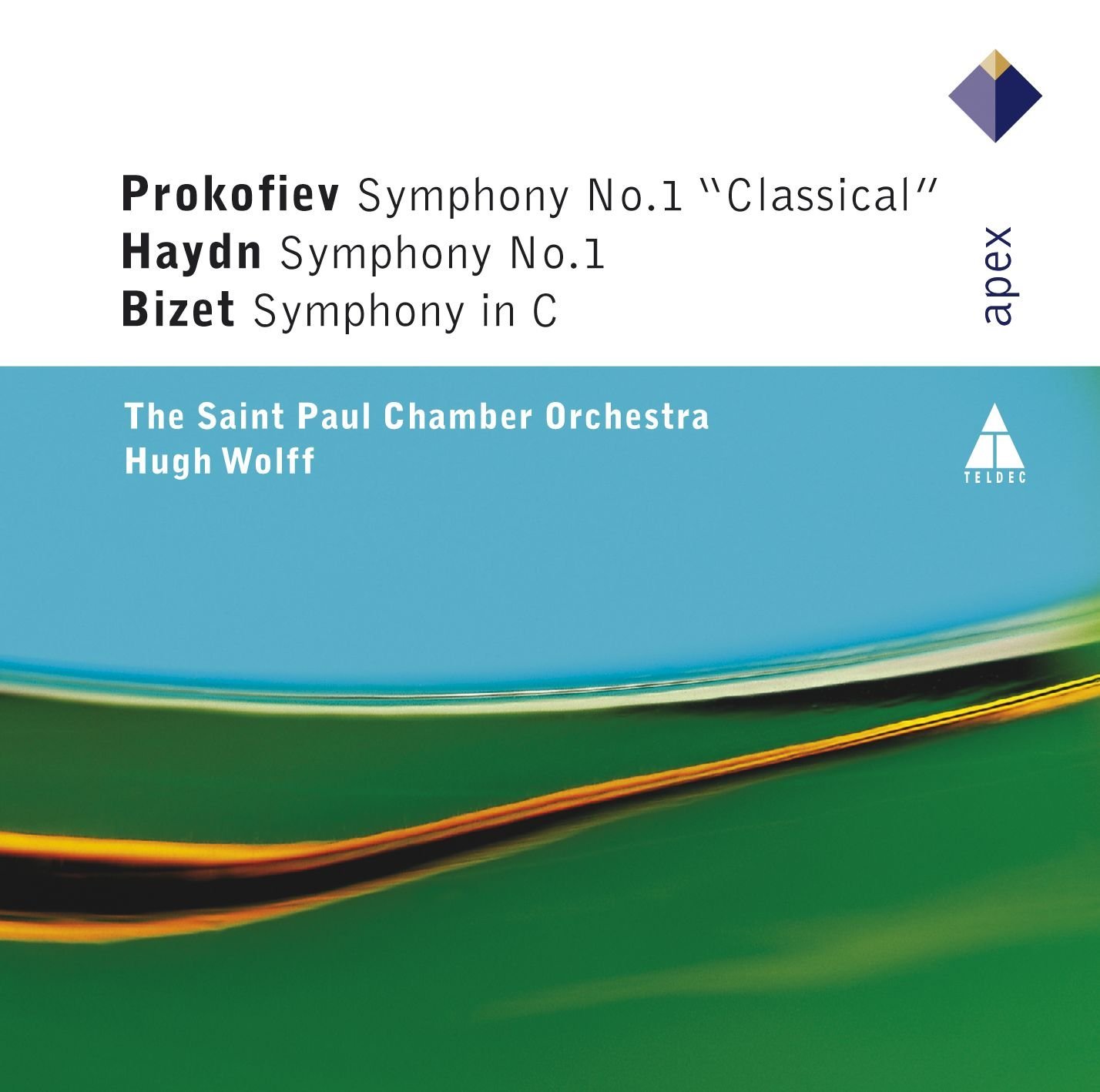 Prokofiev/Haydn/Bizet : Symphonies
Released October 2011 on Apex
Beethoven: The Symphonies
Released July 2008 on Hr Musik
Dean, B.: Viola Concerto / 12 Angry Men / Intimate Decisions / Komarov's Fall
Released July 2008 on BIS
Respighi : Pini Di Roma, Fontane Di Roma, Fest Romane, Trittico, Gli Uccelli, Antiche Danze
Released July 2008 on BIS