Knight Classical represents Darrell Ang worldwide.
Artistic Director/Chief Conductor, Sichuan Orchestra of China
"A truly moving performance – a real sense of intimacy, imbued with an overwhelming sense of togetherness."
Recent & Upcoming Highlights
London Philharmonic Orchestra
Mariinsky Theatre
Münchner Symphoniker
NCPA Orchestra Beijing
NHK Symphony Orchestra Tokyo
NSO Taiwan
Orchestre Philharmonique de Radio-France
Orquestra Simfònica de Barcelona i Nacional de Catalunya
Royal Liverpool Philharmonic Orchestra
San Francisco Opera
Singapore Symphony Orchestra
Sitting at the head of one of China's leading orchestras, conductor Darrell Ang is fast becoming one of the most entrepreneurial and influential players in the musical landscape of China, as well as one of the foremost interpreters of contemporary Asian composers active on the global stage.  In recognition of this, in 2022 he was engaged by the San Francisco Opera to conduct a 7-show production of Bright Sheng's Dream of the Red Chamber, and will lead the Lunar New Year celebrations of both the Melbourne Symphony Orchestra and the Rotterdam Philharmonic Orchestra in 2023.
Since 2017, Ang has served as Artistic Director & Chief Conductor of the Sichuan Symphony Orchestra, building the ensemble into the leading musical force not only of the Chengdu province, but also of mid-Western China as a whole.  He has been afforded the honour of spear-heading the growth and development of the mid-Western landscape within the fast-paced world of China's growing musical life, by appointment of the regional government – a mission that is perfectly suited to Ang's entrepreneurial creative spirit.  As such, he is now leading the creation of numerous creative projects, from a large-scale orchestral touring circuit for international orchestras, to the creation of large-scale festivals and international education projects and competitions.Read More
Ang is celebrated globally as being in possession of a unique artistic mind and prodigious intellect.  Fluent in six languages (English, French, German, Italian, Mandarin Chinese, and Russian), he also commands an extensive breadth of repertoire – from studies in Baroque Music & Harpsichord (at Italy's Scuola di Musica di Fiesole), to a particular passion for French and Russian music of the 20th century, through to contemporary repertoire – and he is also himself a gifted composer.  Ang is now celebrated as one of the foremost interpreters of contemporary Asian repertoire, regularly conducting works by Chen Yi, Tan Dun, Zhou Long, Chen Qigang, Isang Yang, and the late Toru Takemitsu, in performances around the world.
In addition to Ang's skills in leading creative projects and institutions, he enjoys a prolific guest conducting career, regularly conducting the leading orchestras of Asia and the Far East, including Beijing's NCPA Orchestra, the Hong Kong Philharmonic Orchestra, NHK Symphony Orchestra Tokyo, NSO Taiwan, Singapore Symphony Orchestra, and the Yomiuri Nippon Symphony Orchestra Tokyo.  In Europe, recent and forthcoming highlights include the Copenhagen Philharmonic Orchestra, London Philharmonic Orchestra, Orchestre Philharmonique de Radio-France, RTVE Symphony Orchestra Madrid, Rundfunk-Sinfonieorchester Berlin, St. Petersburg Philharmonic Orchestra, and the Vienna Radio Symphony Orchestra.  Alongside his symphonic expertise, he is highly skilled conductor of the operatic repertoire, working regularly with such world-renowned houses as the Mariinsky Theatre and the Opéra National de Bordeaux, and the San Francisco Opera.
Darrell Ang shot into the international spotlight in 2007 when he took all three top prizes at the prestigious 50th Besançon International Conducting Competition: Grand Prize, Audience Prize, and Orchestra Prize.  Other major competition wins include first prize at the 9th Antonio Pedrotti International Conducting Competition, and the 8th Arturo Toscanini International Conducting Competition.  Additional accolades include the French honour of Chevalier dans l'ordre des Arts et des Lettres in 2015, as well as a GRAMMY nomination for his recording of music by Chinese composers Zhou Long and Chen Yi (one of several recordings for the Naxos label).
Previous titled positions include Music Director of the Orchestre Symphonique de Bretagne (2012-2015), the youngest ever Associate Conductor of the Singapore Symphony (2008-2013), and Music Director of the Singapore National Youth Orchestra (2010-2013), amongst others.  Whilst studying in Russia, he co-founded the St. Petersburg Chamber Philharmonic Orchestra, by way of introducing contemporary music to Russian audiences.  A prolific composer of symphonic, chamber, and solo instrumental works, his Fanfare for a Frazzled Earth – a symphonic overture about man's devastation of nature and the environment – was recently premiered by the Singapore National Youth Orchestra.
Born in Singapore, Ang received his early musical education at the age of four, when he began to play the violin and the piano.  After studies in Composition under Leong Yoon Pin in Singapore, he embarked on the study of Conducting in St. Petersburg with Professor Leonid Korschmar – heir to the grand tradition of the legendary Conducting Professor Ilya Musin – before continuing his education at Yale as the university's very first Conducting Fellow, under the tutelage of Shinik Hahm.  Amongst his conducting mentors are such luminaries as Esa-Pekka Salonen and the late Lorin Maazel.
Maestro Darrell Ang is currently touring China with the Sichuan Symphony Orchestra, with six...
"Everything about the production and performances was outstanding…. Under Singaporean conductor Darrell Ang's baton, the San Francisco Opera Orchestra played the hybrid Chinese-Western score virtuosically."
"Conductor Darrell Ang made a fine company debut, leading the San Francisco Opera Orchestra, steering the large ensemble cast through the score's brisk tempos and characterful accents, and supporting the singers up to the opera's final moments."
"And so with a crash of symbols, under the baton of Singaporean maestro Darrell Ang (in his debut with the San Francisco Opera Orchestra), the opera began: dynamic, colourfully textured, the music coupling with the text to transmit the multiple dimensions of the theme and the overall accessible music."
"The man on the podium bears watching: the Yale-educated, Singapore native, charismatic Darrell Ang."
"A truly moving performance – a real sense of intimacy, imbued with an overwhelming sense of togetherness"
"Ang receives rightly receives international acclaim and holds a well-deserved first-class reputation for his musical talent"
"Light without sentimentality, and remarkably precise…. Ang is clearly very gifted at conducting opera"
"Darrell Ang's conducting skills and depths of artistry are world-class…"
"Darrell Ang scored a GRAMMY nomination for this recording – only the second Singaporean in history to do so"
"Darrell Ang keeps the orchestra firmly on its toes, and the sound is excellent"
Gabriel Pierné
Orchestre National de Lille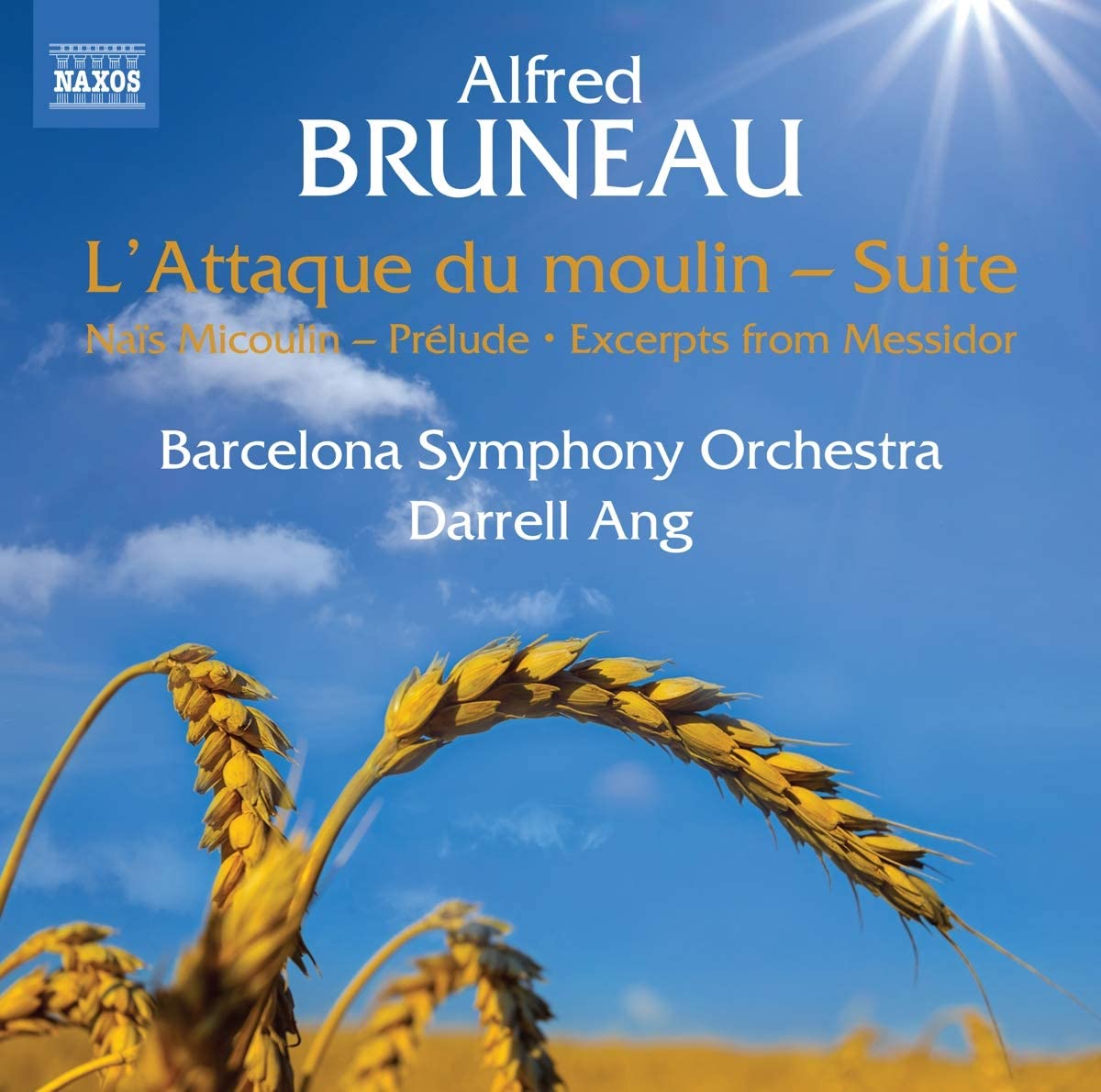 Bruneau: Symphonic Music
Barcelona Symphony Orchestra
Bruneau: Symphonic Music
Malmö Symphony Orchestra
d'Indy: Orchestral Works
Malmö Symphony Orchestra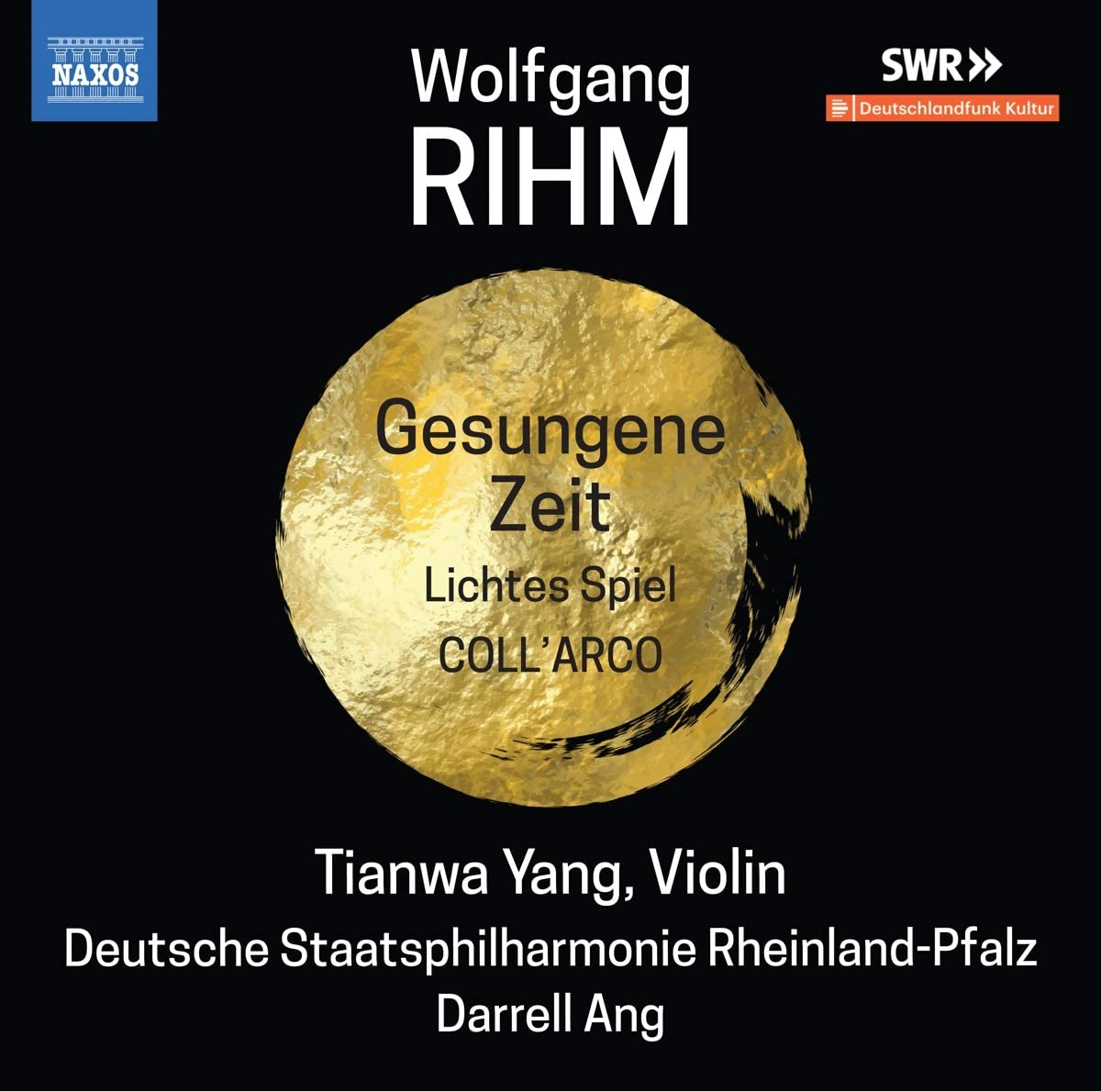 Rihm: Violin Concertos
Tianwa Yang, violin
Deutsche Staatsphilharmonie R-P
Smetana
Berlin Radio Symphony Orchestra