Knight Classical represents Marc Coppey for worldwide general management.
Artistic Director – Saline Royale Academy d'Arc-et-Senans
Artist-in-Residence – Orquestra Sinfónica do Porto Casa da Música
Artistic Director – Les Musicales Colmar
"Combining choreographic gesture with rhetoric, earthly robustness with spiritual uplift, Marc Coppey's playing is overwhelming in its jubilant vitality."
Deutsches Symphonie-Orchester Berlin
Estonian National Symphony Orchestra
Festival d'Aix-en-Provence
Orchestre de Chambre de Genève
Orchestre National du Capitôle de Toulouse
Orchestre Philharmonique de Monte-Carlo
Orchestre Philharmonique de Radio-France
Orchestre Philharmonique de Strasbourg
Polish National Radio Symphony Orchestra
Sinfonieorchester Wuppertal
Staatskapelle Weimar
Théâtre des Champs-Elysées
Recognised for his celebrated interpretations as soloist, his extensive exploration of chamber music with some of the finest musicians today, and a dedication to widening the cello literature, Marc Coppey is considered to be one of the world's leading cellists – in addition, now with a growing reputation as a fine conductor on the international podium.
A protégé of Lord Yehudi Menuhin and Mstislav Rostropovich, Coppey first shot to international acclaim at the age of 18, winning First Prize and 'Prize for the Best Bach Performance' at the prestigious Leipzig Bach Competition (1988).  Soon thereafter, he made major debuts in Paris and Moscow in collaboration with Yehudi Menuhin and Victoria Postnikova (captured on film by the celebrated director Bruno Monsaingeon), and performed at the Evian Festival by personal invitation of Mstislav Rostropovich.  Since then, Coppey has carved out an impressive solo career to date, working regularly with many of the world's finest orchestras and conductors – including, amongst others, Alain Altinoglu, Lionel Bringuier,  Lawrence Foster, Alan Gilbert, Kirill Karabits, Emmanuel Krivine, John Nelson, Pascal Rophé, Yan Pascal Tortelier, and Yutaka Sado.  He was made Officier des Arts et des Lettres by the French Cultural Ministry in 2014.Read More
The breadth of Coppey's repertoire is testament to his profound musical curiosity: alongside mainstream cello literature, he is a champion of lesser-known and contemporary works.  He has given the world premieres of cello concerti by such celebrated composers as Jacques Lenot, Marc Monnet, Eric Tanguy, and the French premieres of works by Elliott Carter, Mantovani, and Erkki-Sven Tüür.  Amongst those composers to have dedicated works to Coppey are such leading voices as Lera Auerbach, Christophe Bertrand, Hugues Dufourt, Frédéric Durieux, Ivan Fedele,  Philippe Fénelon, Philippe Hurel, Michael Jarrell, Betsy Jolas, Frank Krawczyk, Philippe Leroux, François Meïmoun, Brice Pauset, Enno Poppe, Thierry Pécou, Michèle Reverdy, Johannes Maria Staud, and Frédéric Verrières.
Recent and forthcoming highlights include performing as soloist with such orchestras as the Kansai Philharmonic Orchestra, Orchestre National du Capitôle de Toulouse, Orchestre Philharmonique de Monte-Carlo, Orchestre Philharmonique de Radio-France, Orchestre Philharmonique de Strasbourg, Orquestra Sinfónica do Porto de Casa da Música, Polish National Radio Symphony Orchestra (NOSPR), and the Sichuan Symphony Orchestra of China.  As conductor, Coppey collaborates with the Deutsche Kammerakademie and the Orchestre Royal de Chambre de Wallonie, amongst other leading ensembles, and serves as Music Director of the Zagreb Soloists (2011-present).  In 2021 Coppey was Artist-in-Residence with the Orquestra Sinfónica do Porto Casa da Música, performing Dutilleux (with John Storgårds), Dvořák (with Vassily Sinaisky), and Elgar (with Michael Sanderling), alongside Rhim (with Peter Rundel) and Shostakovich No.1 (with Stefan Blunier).
Coppey is a much acclaimed recording artist, working exclusively with the audite classics label.  2021 saw the release of Shostakovich: Cello Concertos (with Polish Radio Symphony/Lawrence Foster), and 2022 saw the release of Kodály: Music for Solo Cello, and The French Cello (Orchestre Philharmonique de Strasbourg/John Nelson).  All three albums received exceptional reviews, universally placing Coppey on a par with the greatest cellists in history.
Coppey's recordings have received exultant critical acclaim, including a Diapason d'Or and "Choc" in the Monde de la Musique for his recording of the Dutilleux Cello Concerto (with Orchestre Philharmonie de Liège/Pascal Rophé), and the highly sought after "ffff" from Télérama, amongst other awards.  Coppey has also recorded extensively for the Accord/Universal, Aeon/Outhere, Decca, Harmonia Mundi, K617, Mirare, and Naïve record labels.  In the streaming sphere, Coppey's performances can be found on both Arte.tv and Medici.tv.
Passionate about inspiring future generations of musicians, Coppey is a Professor at the Conservatore National Supérieur de Musique de Paris, and is regularly invited to give masterclasses across Europe, Asia, and both North & South America.  Since October 2020, he is the Artistic Director of the Saline Royale Academy d'Arc-et-Senans: a state-of-the-art new music education facility in France.
Marc Coppey is also a passionate chamber musician, and former member of the Ysaÿe Quartet (1995-2000).  He now serves  as Artistic Director of the annual Festival Les Musicales de Colmar.  Coppey collaborates regularly with such luminary pianists as Nelson Goerner, Stephen Kovacevich, Kun-Woo Paik, and Maria-João Pires, leading string players including Ilya Gringolts, Vadim Gluzman, Viktoria Mullova, Alina Pogostikina, and Lawrence Power, and the internationally acclaimed flautist Emmanuel Pahud.  Coppey's regular sonata partner is esteemed Russian pianist Peter Laul.
Marc Coppey performs on a cello by Matteo Gofriller (Venice, 1711), known as the 'Van Wilgenburg', and resides in Paris.
On 9 May 2023, Marc Coppey performs J.S. Bach's cello suites in Meursault, France.
On 5 May 2023, Marc Coppey returns to the Casa da Música in Porto, Portugal, to perform the Elgar...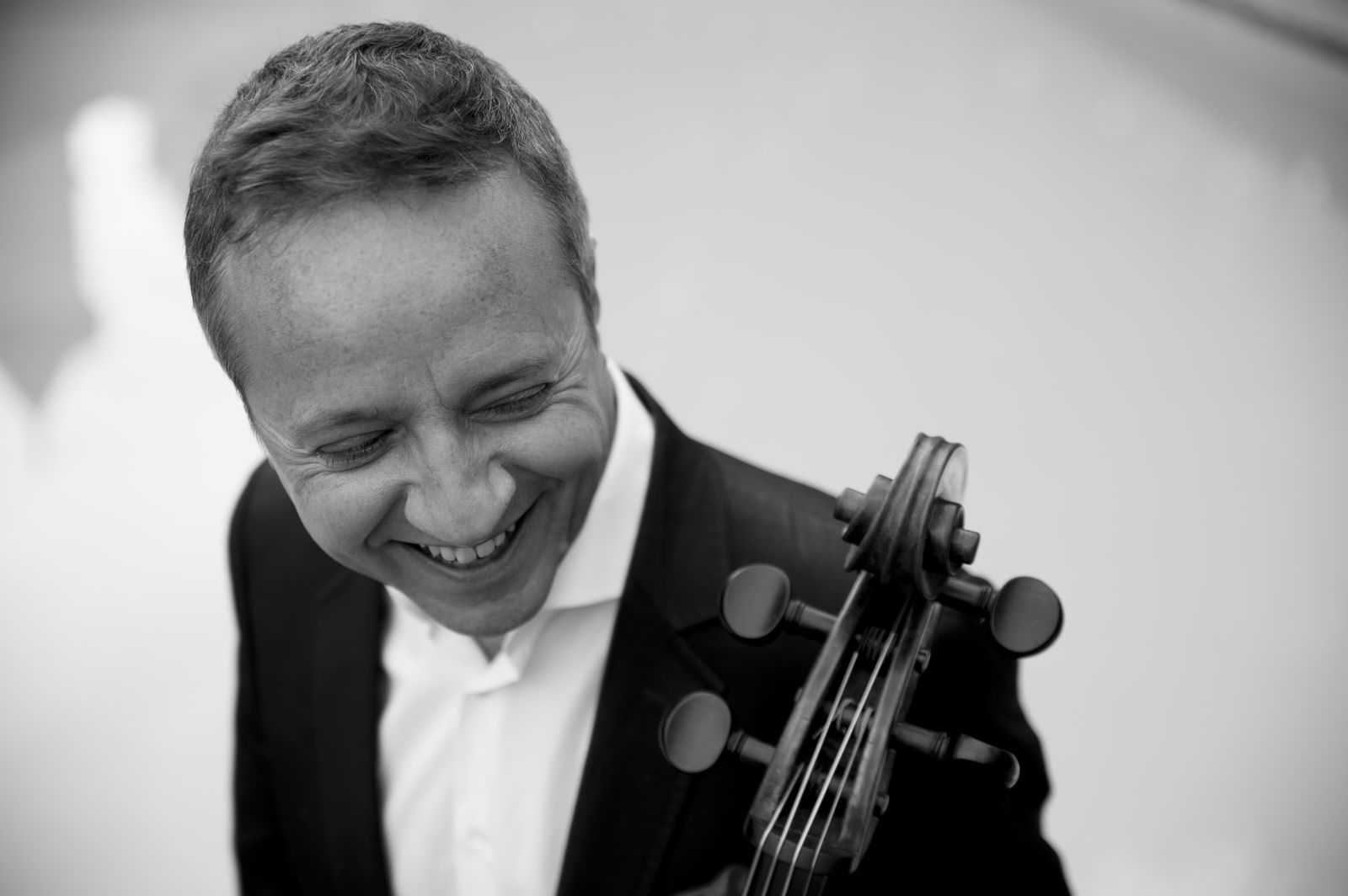 Marc Coppey performs at Théâtre des Champs-Elysées on 26 March 2023, as one third of an...
"The Frenchman Marc Coppey has taken Kodály's musical language into his very flesh and bones.  He presents it so naturally and easily, so freely.  He lets his wonderfully sonorous instrument shine in many colours, whispers the most exciting stories or tells them with energetic emphasis."
"Coppey gives free rein to the bewitching sound of his instrument, emphasising rhythm, eloquence, or introversion at a moment's notice.  Poetic playing, full of vitality, creating an overall atmosphere of the refined weightlessness of a waking dream."
"Coppey's richer tonal palette allows him to access a greater range of sounds and colours from his instrument than those of his contemporaries.  This is now my go-to recording for Kodály.  As good as the Hungarian cellist Várdai was, Coppey now outstrips him easily."
"Coppey evokes the accents and the biting, the virtuoso fantasy of Mstislav Rostropovich – but whilst the interpretation is dominated by the whimsical colours of Rostropovich's recording, Coppey succeeds in shedding a new light on Shostakovich's universe."
"Coppey's bow knows how to uncover rare accents…"
"Brisk, alert, and almost supernaturally energetic"
"Marc Coppey's aristocratic ease on the cello is incredible. This is an artist we all love very much – with a grace in his playing, and a kindness that moves. A thick and warm velvet sound that envelops the audience."
"A sensual and full-blown sound – Marc Coppey is rightly part of the great tradition of French cellists."
"From the very onset, it was clear that there was focused direction – rarely do you see such skilful dialogue between conductor and orchestra. The applause was not just for the Deutsche-Kammerakademie, but also for a conductor who broke new ground with bravado and spirit."
"Combining choreographic gesture with rhetoric, earthly robustness with spiritual uplift, Marc Coppey's playing is overwhelming in its jubilant vitality."
"Coppey's rendition of the Franck, particularly the "Recitativo-Fantasia" movement, was the stuff of dreams: perfect cello playing and a sense of bardic poetry, making all the emotions real and alive."
The French Cello
In April 2021, the Knight Classical team masterminded a recording of works for cello and orchestra by French composers, recorded by French cellist Marc Coppey with the Orchestre Philharmonique de Strasbourg and conducted by John Nelson.  Included on the album are works by Boëllmann, Fauré, Lalo, and Saint-Saëns.  The recording is released on the audite label in March 2022.
Shostakovich Cello Concertos Nos. 1 & 2
Dvořák: Cello Concerto & Klid - Bloch: Schelomo
Haydn & C.P.E. Bach: Cello Concertos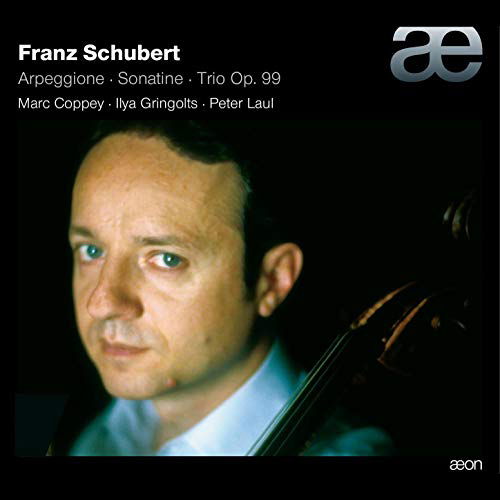 Schubert: Arpeggione / Sonatina / Trio No. 1
Dutilleux: Tout Un Monde Lointain, Trois Strophes - Caplet: Epiphanie
Bach: The Six Cello Suites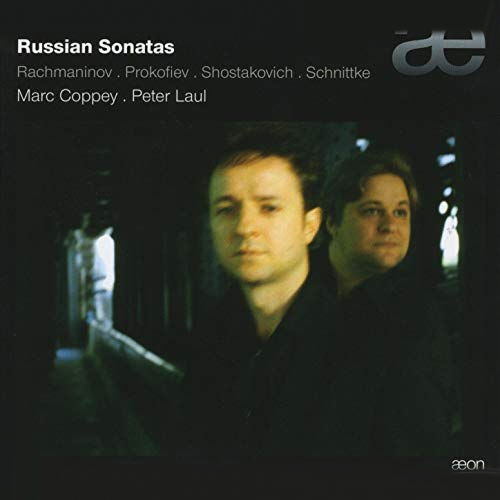 Russian Sonatas for Cello and Piano
Dohnanyi: Serenade & Sonatas